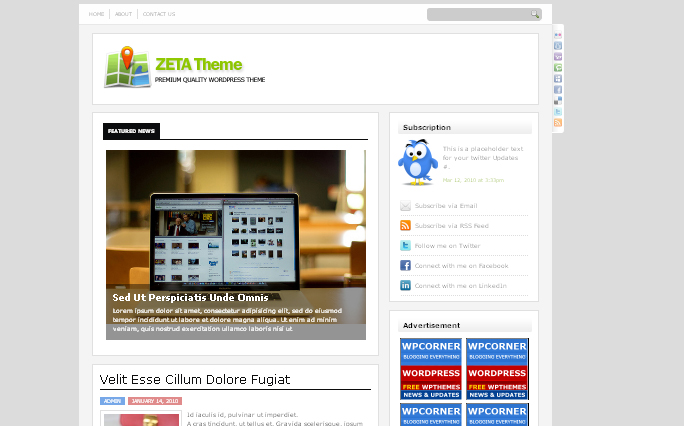 Description
Zeta Theme is a Minimalistic and Magazine Style Design Theme. It has colored buttons that are very attracted. Widget-ready and very modern. The Design is very easy and comfortable to look without taking too much attention away from your content. Theme shows Popular Articles with Images and has a Featured Article Slideshow prominently placed on top.
Features
The Slider will showcase Images of the Featured Articles you have selected for your Blog to Display.
This WordPress Theme Feature enables users the ease of Customizing the look and feel that they want for their Blogs.
Banner or Advertisement Ready
This Feature is specifically added for Publishers to easily incorporate ADS on their Blogs.
Cross browser compatibility
IE7, IE8, Firefox, Safari, Chrome, Opera
Images you attach to your posts will automatically be used as thumbnails on your Main Page. The theme does not require any Custom Fields to be added.