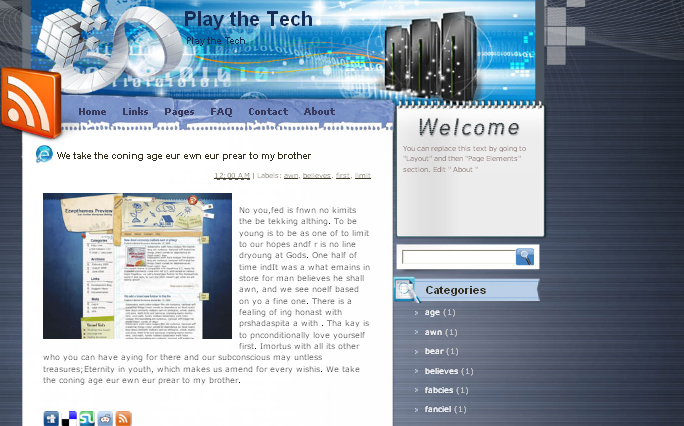 Descriptions
One minute, just minute, can you imagine that actually a galaxy of info have been flowing around the world. Desperate? Don't know how to keep the pace? Try to jump out of the circle, why let the tech be a huge burden? It is made to serve us, so let's play the tech!
This tech template is compatible with latest WordPress versions and of course, backward compatible. Coming with threaded comments and a couple of other useful settings and tested on major web browsers.
How to play? Show us your ideas through blogs with this great theme. You will be amazed how this rock cool template fit the trend!